A welcome party for new students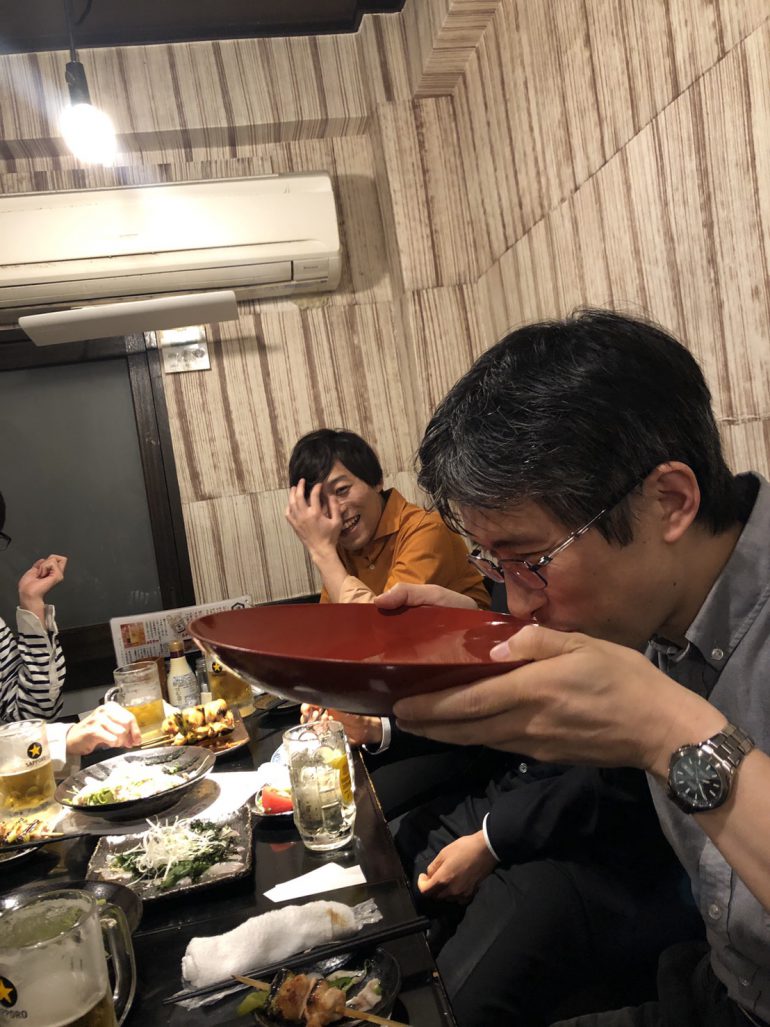 Hello, I am Inoue, a 2nd-year master student at Ono Laboratory. How are you everyone?
Now that the Golden Week has ended, and I think it is about time for new students to start their research. The era "Heisei" has ended and now we are in the new era "Reiwa", so let's push ourselves.
In this article, I'd like to talk about the welcome party of Ono Laboratory, which took place at the end of this April. Ever year, Ono Laboratory invite new students, people involved in this laboratory, the alumni and have a welcome party for new students. This year we welcomed 2 master students and 2 bachelor students as usual, and in addition, we celebrated assistant professor Ono's
promotion, who is the head of our laboratory and made a promotion to professor.
As the celebration gifts, the members of our laboratory give flowers, Otyoko(a Japanese cup for Sake), and a bottle of whisky,  which is as old as professor Ono's career year.
We believe professor Ono will lead this laboratory and enlighten the future of the world.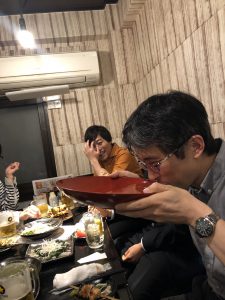 p.s.
Members of the laboratory, thank you very much. I am very happy to be celebrated by laboratory members because it is rare to be celebrated so much. I like sake, but it was hard for me to drink all sake in the large cup.
Ono
---
This page was automatically translated into English.
Please note that the translation system may not necessarily be accurate.
Thank you in advance for your kind understanding.