Participation in the International Electrotechnical Commission (IEPC)@ Atlanta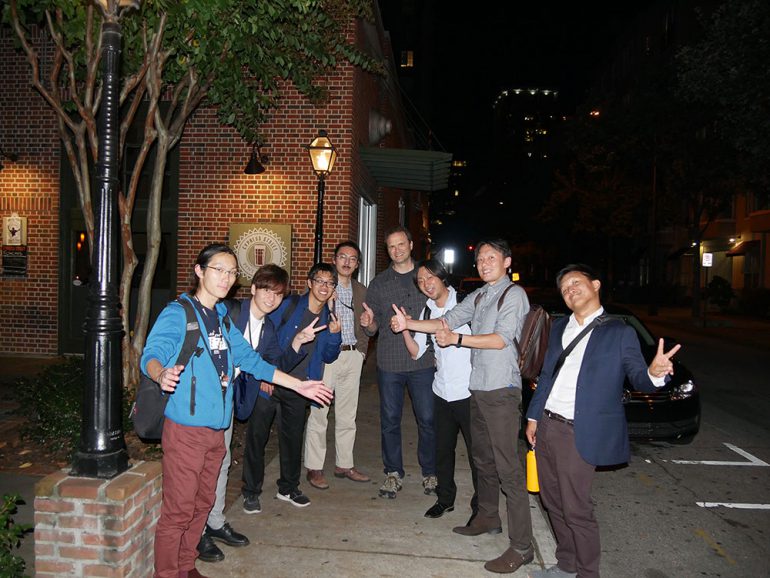 I have participated in IEPC 2017 @ Atalanta with 6 Koizumi students. IEPC is held once every two years at the largest international conference in the electric propulsion industry.
Although the conference has great information obtained from numerous presentations, it is also a valuable opportunity to establish relationships among researchers.
So the picture is after the joint parties with the UCLA laboratory.
---
This page was automatically translated into English.
Please note that the translation system may not necessarily be accurate.
Thank you in advance for your kind understanding.