Satsuki Okumura won the YPC Excellent Presentation Award at the 2022 Institute of Electrical Engineers of Japan Industry Application Society Conference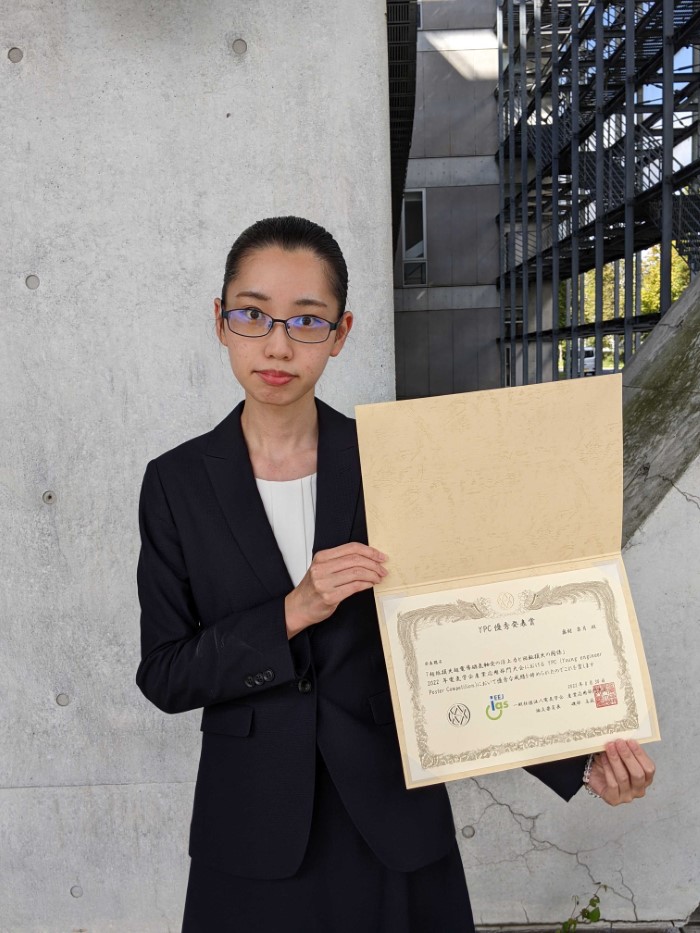 Satsuki Okumura (currently 2nd year master's student) of the Osaki Lab of the Advanced Energy Engineering Department gave an excellent YPC presentation at the 2022 IEEJ Industry Applications Society Conference held at Sophia University from August 30 to September 1, 2022. Awarded.
This award is given to 13 people who made excellent presentations out of 121 participants in the Young Engineer Poster Competition (YPC) for young researchers under the age of 26.
Title of presentation: Relationship between levitation force and rotational loss in ultra-low-loss superconducting magnetic bearings
Presenters: Satsuki Okumura, Yu Terao, Hiroyuki Osaki (University of Tokyo), Yuki Sakurai (Okayama University), Tomotake Matsumura, Nobuhiko Katayama (University of Tokyo)
---
This page was automatically translated into English.
Please note that the translation system may not necessarily be accurate.
Thank you in advance for your kind understanding.