Online freshman guidance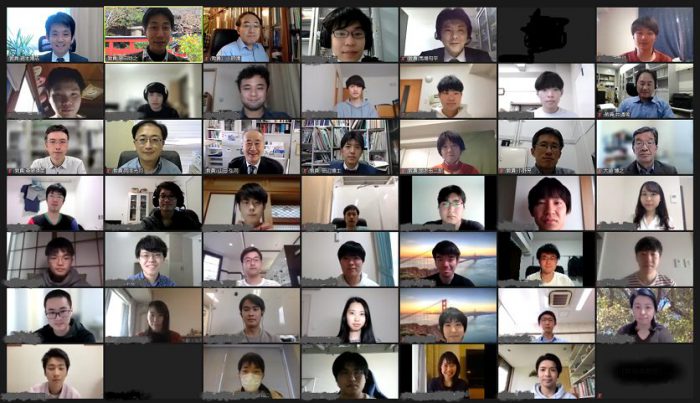 This laboratory was active as Hori / Fujimoto Lab until last year, but in March 2021, Dr. Hori retired, and at the same time, Dr. Shimizu and Dr. Fujita were promoted to specially appointed lecturers. From this year, we have restarted as Fujimoto / Shimizu / Fujita laboratory.
Now, let's talk about the new student guidance that took place on April 2nd.
Before Corona, new students and faculty members gathered in the media hall or large lecture room on the Kashiwa campus every year, and after various explanations, a campus tour, group photo shoots, and a small social gathering were held.
This year, it was conducted completely online to prevent the spread of the new coronavirus. I was relieved that the new students could connect online without any major problems within the short time of the second day of enrollment.
Beginning with the introduction of new students, greetings from all faculty members, including Dean Yamada, who took office this year, and lectures on research ethics, lectures, networks, and health and safety necessary for conducting research were held online without delay.
In the safety training by the Environmental Safety Management Office, it became impossible to hear the voice immediately after the start, but we asked you to show us the technique of delivering only the voice from your mobile phone and set the example of "safety management". I did. If this year's freshmen were hit by a happening at the time of the announcement of the journal club or the examination, it would be such a wit.
At the end of the guidance, at the initiative of Major Yamada, we took an online group photo for the first time in the history of this major. We have also agreed with the new students, so we will share it here.
We are looking forward to the day when we can meet all of you face-to-face and the day when we can have a social gathering.
Professor Fujimoto, Specially Appointed Lecturer Fujita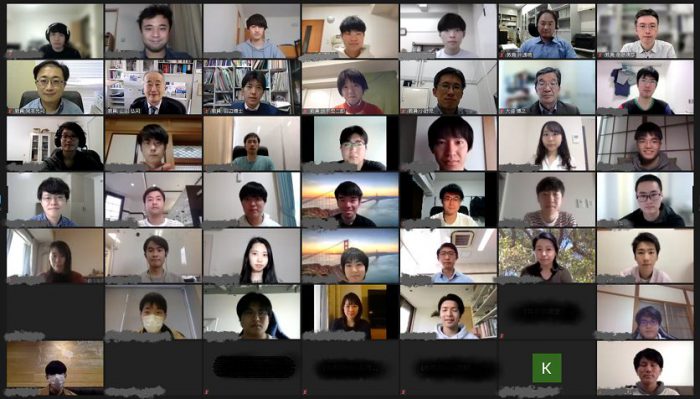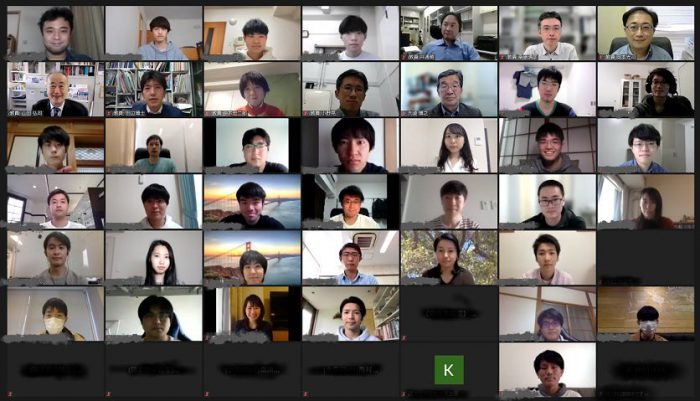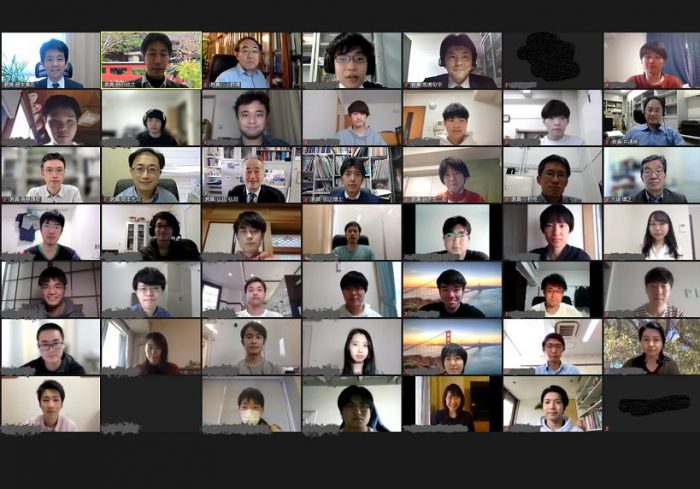 ---
This page was automatically translated into English.
Please note that the translation system may not necessarily be accurate.
Thank you in advance for your kind understanding.