Laboratory alumuni party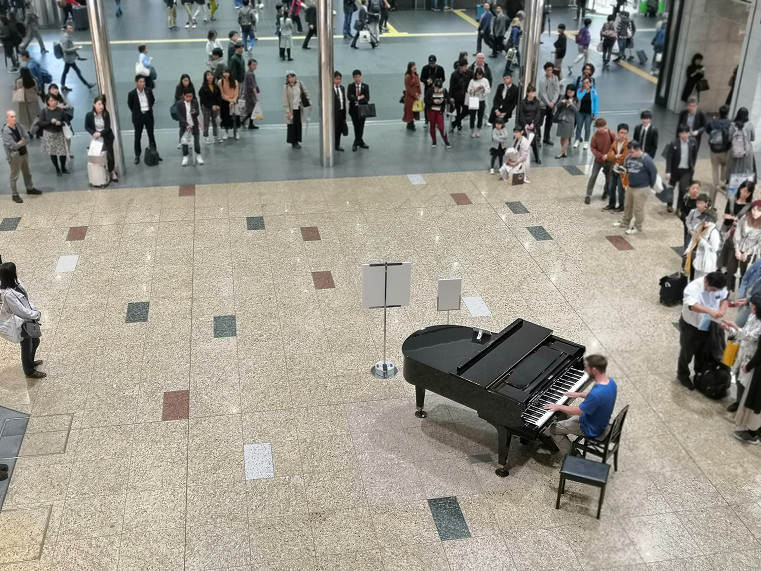 Hello. I'm Sekino, a master of Baba Lab.
I joined the laboratory OBOG meeting held in Kyoto at the end of October.
It was held jointly by Nita Lab, the predecessor of Baba Lab, Taniguchi Lab, which had previously worked with Baba Lab, and Baba Lab. It became a large household with nearly 50 people, and all the participants seemed to be enjoying memories. The photo above shows participants listening to Dr. Taniguchi's story.
Many members of Baba Lab enjoyed sightseeing in places such as Kyoto and Nara the day after the OBOG meeting. I went to Fushimi Inari in Kyoto and saw the Senbon Torii. Without doing a preliminary survey, I went with an easy idea that I could get around in about an hour. Actually, it took about 40 minutes to reach the point called Yotsuji on the way, and then it took more than an hour to climb the mountain and make a round. There were places where I could just climb the stairs, and I felt it was hard. However, I think that I was able to eliminate the lack of exercise in my usual research life. There are many foreign tourists, and I felt Kyoto was a very popular spot.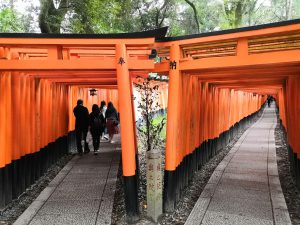 There was a station piano at Kyoto Station. I saw a street piano for the first time, but it seems that anyone can play freely. Various people, such as high school students, college students, office workers, and tourists, were performing various songs, and many people stopped and listened. I also listened unintentionally. It seems to be set up until November 30, so if you have a chance to go to Kyoto, why not try playing or listening to it?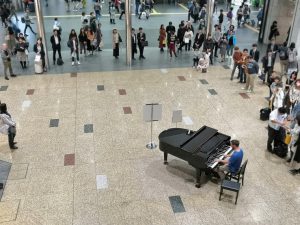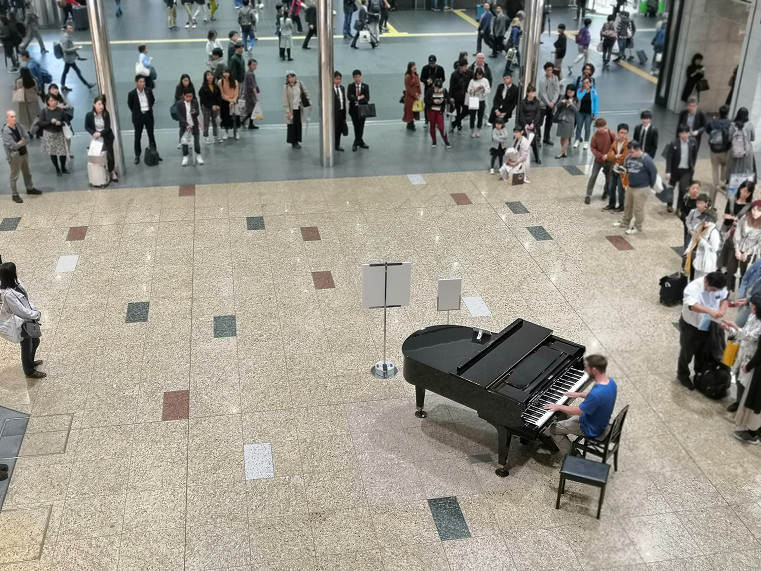 Dr. Nita gave Baba Lab a souvenir of Mikiya Coffee. Sankiya Coffee is a coffee company founded in Kyoto. The scent was very good and delicious.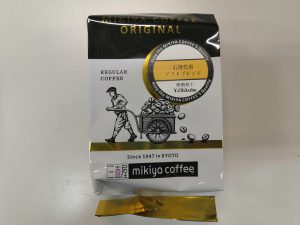 ---
This page was automatically translated into English.
Please note that the translation system may not necessarily be accurate.
Thank you in advance for your kind understanding.