M2 Arai Hisao wins Control Division Research Encouragement Award at MSCS 2019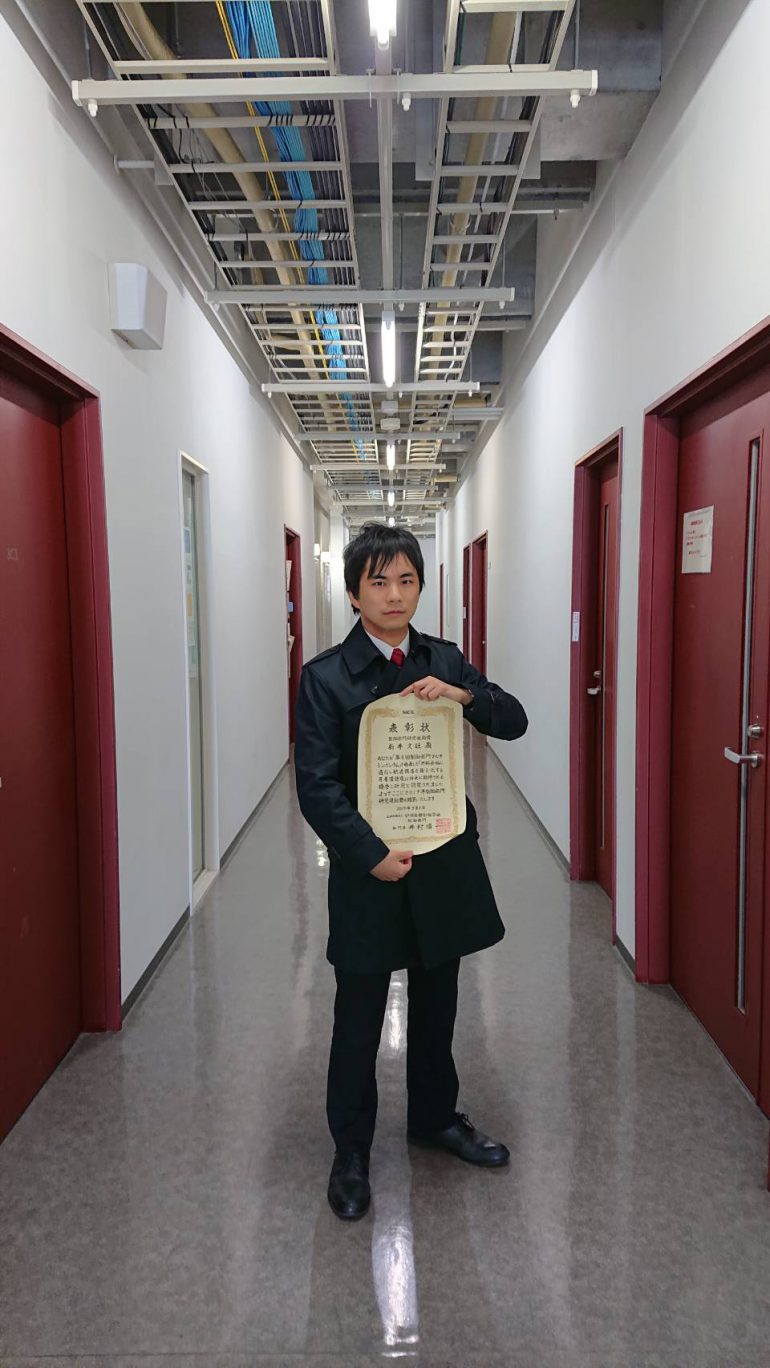 The 6th Control Division Multi-Symposium (MSCS 2019), which was held on March 6-9, 2019, at the Kumamoto University Kurokami Campus,
Hisao Arai of the Sakai laboratory received the Research and Development Award of the Control Society of Japan Society for Automated Control Engineers for its research presentation at MSCS 2018 last March.
His report titles are as follows:
Title: Lunar landing guidance to adapt to fuel margins and minimize navigation errors
Presenter: Hisao Arai (Sakai Laboratory, Graduate School of Advanced Energy Engineering, Master's Program 2 years)
Author: Hisao Arai, Shinichiro Sakai
---
This page was automatically translated into English.
Please note that the translation system may not necessarily be accurate.
Thank you in advance for your kind understanding.