D2 Mr. Shinsaku Hisada received the SAMPE Japan paper award.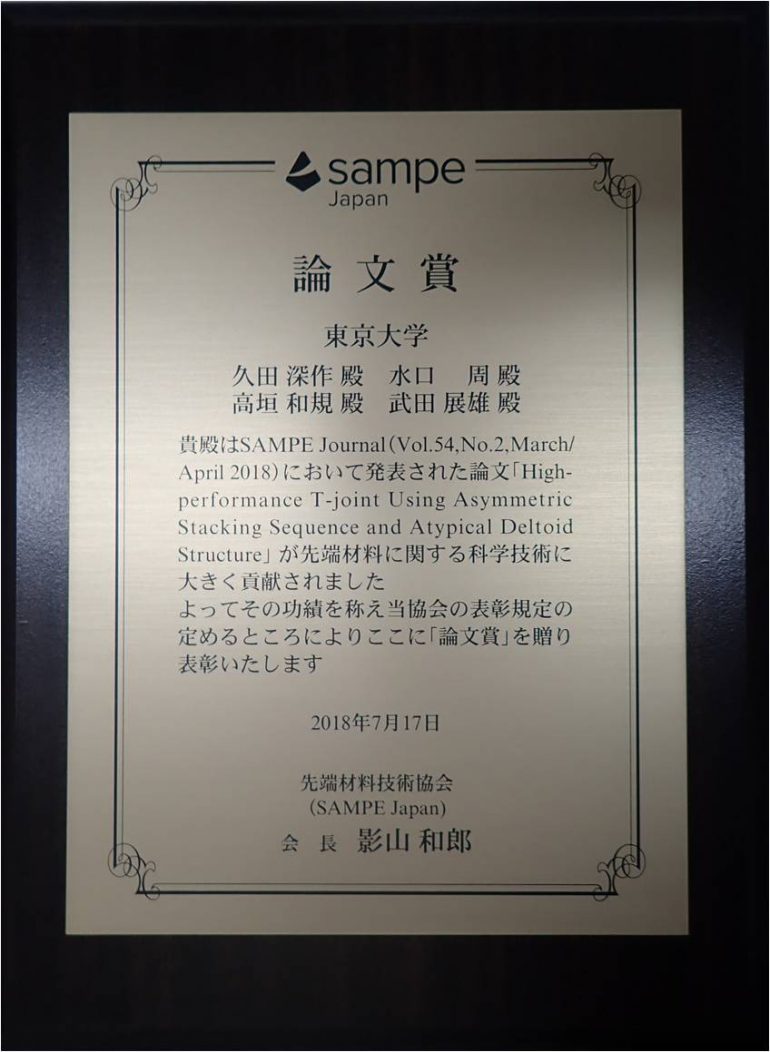 On July 17, 2018, Mr. Shinsaku Hisada of Aoki Laboratory (Collaborative Lecture: Space Energy Systems Course) of this department received the paper award of Society for the Advancement of Material and Process Engineering (SAMPE) Did.
---
This page was automatically translated into English.
Please note that the translation system may not necessarily be accurate.
Thank you in advance for your kind understanding.