Exhibition of superconducting motors by Osaki Lab. was covered by several media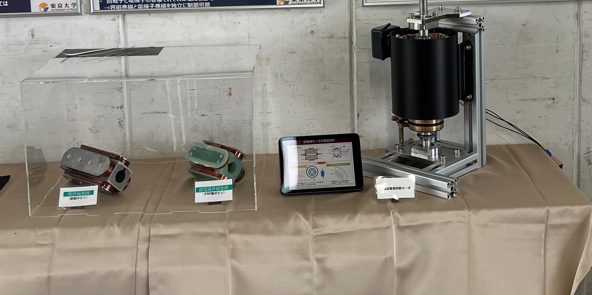 Toyota Motor Corporation, the University of Tokyo, Kyoto University, and Waseda University are engaged in joint research related to superconducting motors for liquid hydrogen pumps for automobiles.


Several media outlets covered the event.
(There is still a possibility of some more coverage in the future)
——————————————————-
Nikkan Kogyo Shimbun newspaper→Assistant Prof. Terao's message was published.
https://newswitch.jp/p/37151

Motor-Fan→Photographs of superconducting motors and posters on display
https://motor-fan.jp/mf/article/141777/

youtube "Yumi Yoshida Channel" – a youtube channel of a car critic. A video of Assistant Professor Terao explaining about superconductivity is posted on this site. (Quite flustered…)
https://www.youtube.com/watch?v=aQn4gqCysp4
——————————————————-
---
This page was automatically translated into English.
Please note that the translation system may not necessarily be accurate.
Thank you in advance for your kind understanding.