Lab year-end party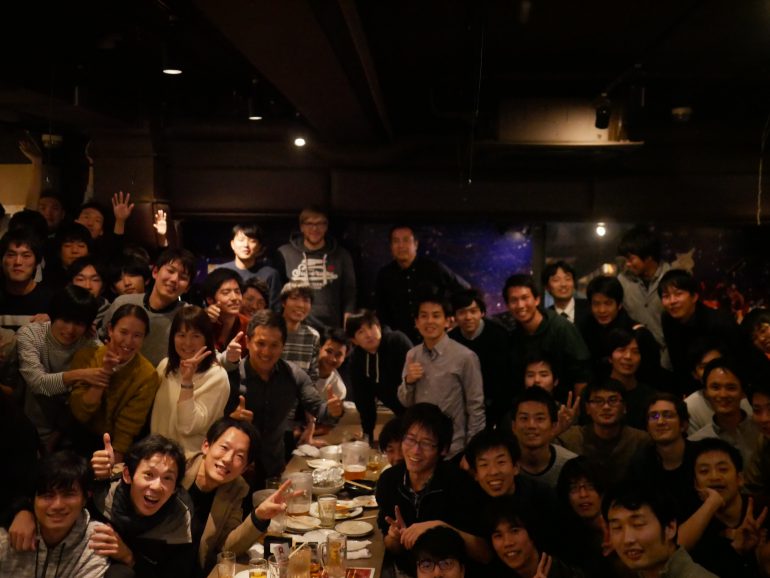 Hello Kikuchi of Advanced Energy Engineering M2.
This is the year-end party season. Our laboratory's year-end party was held on December 7th. In addition to active students, many OBs come to the year-end party. This year it was a big year-end party for about 60 people.
It was a valuable opportunity to talk with OBs and it was exciting with various stories. It was very fun to listen to events and memories of the laboratory in the past.
I was able to talk to OBs at my employment next year. I was able to hear the rewards of work and the difference from research, and my motivation has increased!
There is only one month left to submit my master's thesis, and all of my master's thesis writers are writing at least, so I would like to do my best not to lose.
Finally, a group photo from the year-end party is posted. There are too many people to fit into one, and they are two (lol)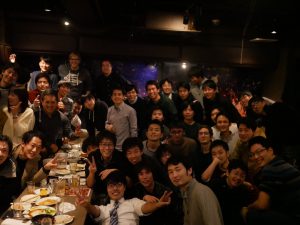 ---
This page was automatically translated into English.
Please note that the translation system may not necessarily be accurate.
Thank you in advance for your kind understanding.